"

"Stuck" instantly took us by hold from the opening notes and didn't let go until it's close." - Austin Sher
The Story So Far...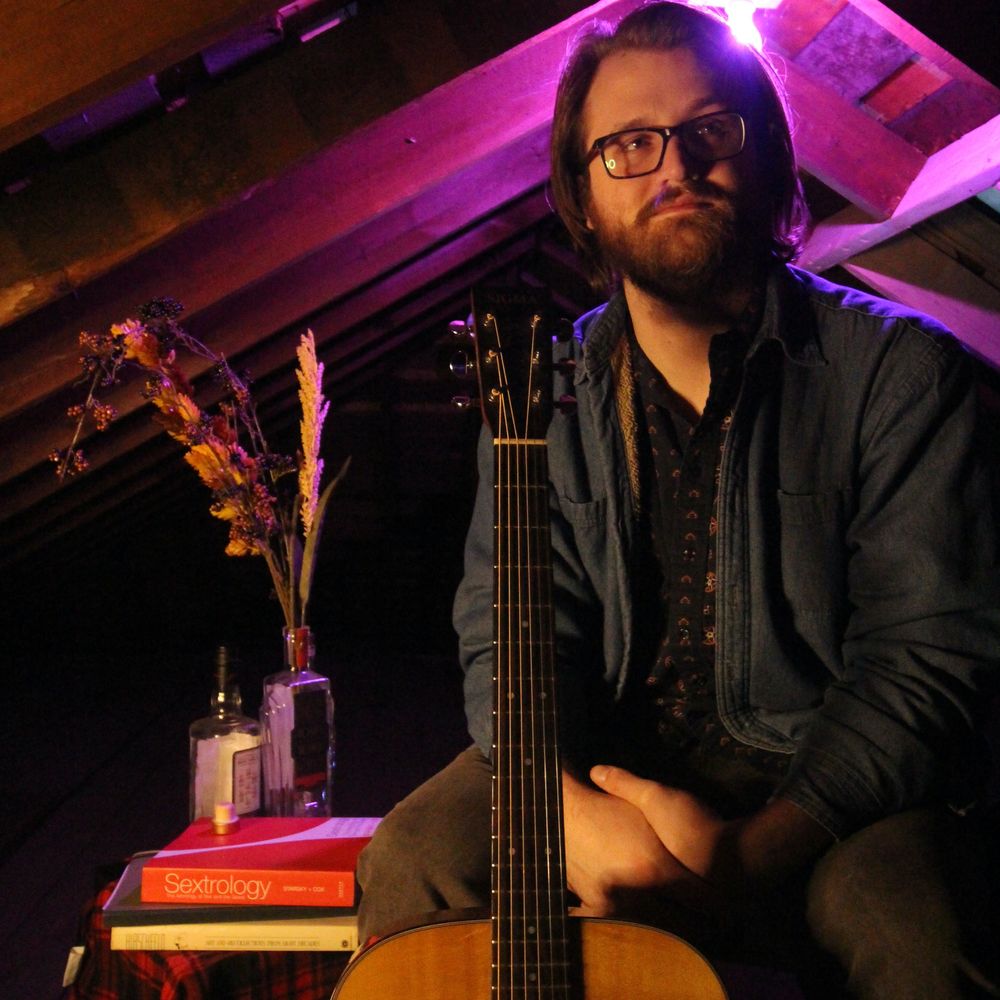 Colton Cox
singer/songwriter/multi-instrumentalist
   Since the first time he heard his grandfather play the Chuck Berry classic "Johnny B. Goode" on his '97 red Fender Stratocaster, Colton Cox has had an enduring love of music, especially from the early years of rock n' roll.
     In 2018, while taking a short break from performing in his previous band Afro Jim, Colton Cox began delving into new material, fusing sounds from a wide spectrum of influences, from the classic rock and funk of 60s and 70s icons like Bob Dylan and The Beatles, to more diverse, contemporary artists like Queens of the Stone Age and The Black Keys. Cox ultimately ended up shelving these songs until years later, when he decided to move to Kansas City in January of 2020 and embark on a solo career. 
     Now, after making it of out the worst parts of the COVID-19 epidemic, and patiently waiting for venues to open back up, Cox has released his debut EP, Internal Combustion, and promoted it on The Jolly Giants tour with his good friend and fellow KC artist, Calvin Arsenia. With this release, Cox plans to begin extensively traveling the country, spreading his music as far as he can. 
     Internal Combustion is Colton Cox's groovy, rockin', soulful debut as a solo artist. Darting between psychedelic rock, funk, and alternative R&B, Cox weaves surreal tales of self-examination, anxiety, and heartbreak into melodious ear-worms that will pull you in and hook you from the first listen. The album represents the culmination of several years of work for Cox, and the effort and dedication put into it are evident in the music.
     When playing live, Cox incorporates a fair deal of improvisation, firing off passionate guitar solos and stretching the forms of his songs into new shapes. While Cox writes the music and lyrics, his backing band rotates often, making it so his music always has fresh voices and ideas being brought to the table.
     Towering over most mortals at 6'8", and almost always sporting a big grin under a bushy beard, Colton is truly a jolly giant, and hopes his music can provide a warm, loving, safe space to those who are in need of a friend.